We've Come Full Circle
In the 85-year history of East Central Oklahoma Electric Cooperative, we have come full circle — building a 6,400 mile electric grid from the ground up and connecting our members to reliable, high-speed internet through ecoLINK fiber. We've always gone the extra mile for our members, and in 2023, as we celebrate the 85th anniversary of our co-op, we will also be celebrating the completion of our fiber project. 
East Central Electric Cooperative was built by our membership, belongs to our membership, and continues to be led by our membership.
Our Annual Meeting for Co-op Members will be held Thursday, July 27th. We hope you plan to attend.
---
Official Notices
Look for your Official Notice in the mail the week of July 17th. 
Bring your official notice with you to the meeting to speed up the registration process.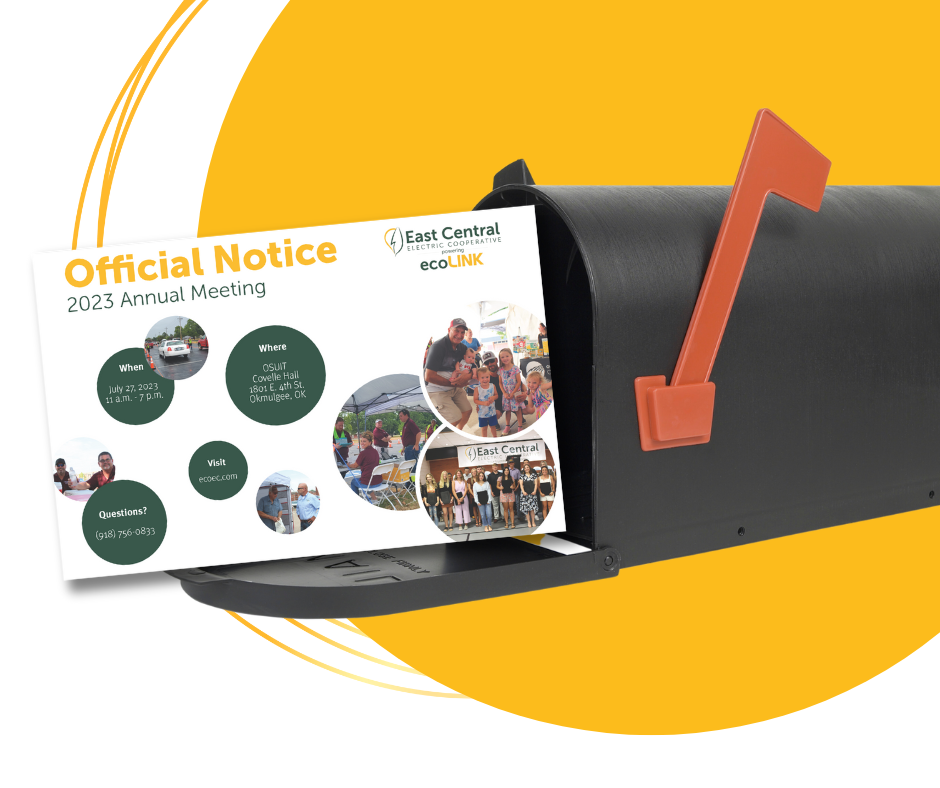 ---
85th Anniversary Gifts
Inside your gift bag this year you'll see more than the usual Annual Report, Survey, and Bill Credit. For the 85th Anniversary, we have new ecoLINK caps, and our 85th Anniversary Cookbook.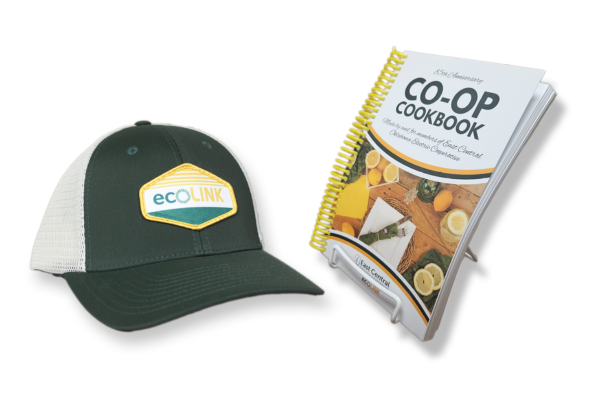 ---
On The Ballot
This year voting will be conducted by a third-party service using iPads. All members vote for candidates in each district. 
On the ballot you will have the opportunity to vote for District 1, 3 & 6 candidates. Candidate bios and videos are located below the map on this page. 
---
Map
OSUIT CAMPUS - 1801 E 4th St., Okmulgee, OK 74447
All East Central Electric Cooperative Members must enter off of 4th Street on the south side of campus. All other entryways are reserved for university students and faculty.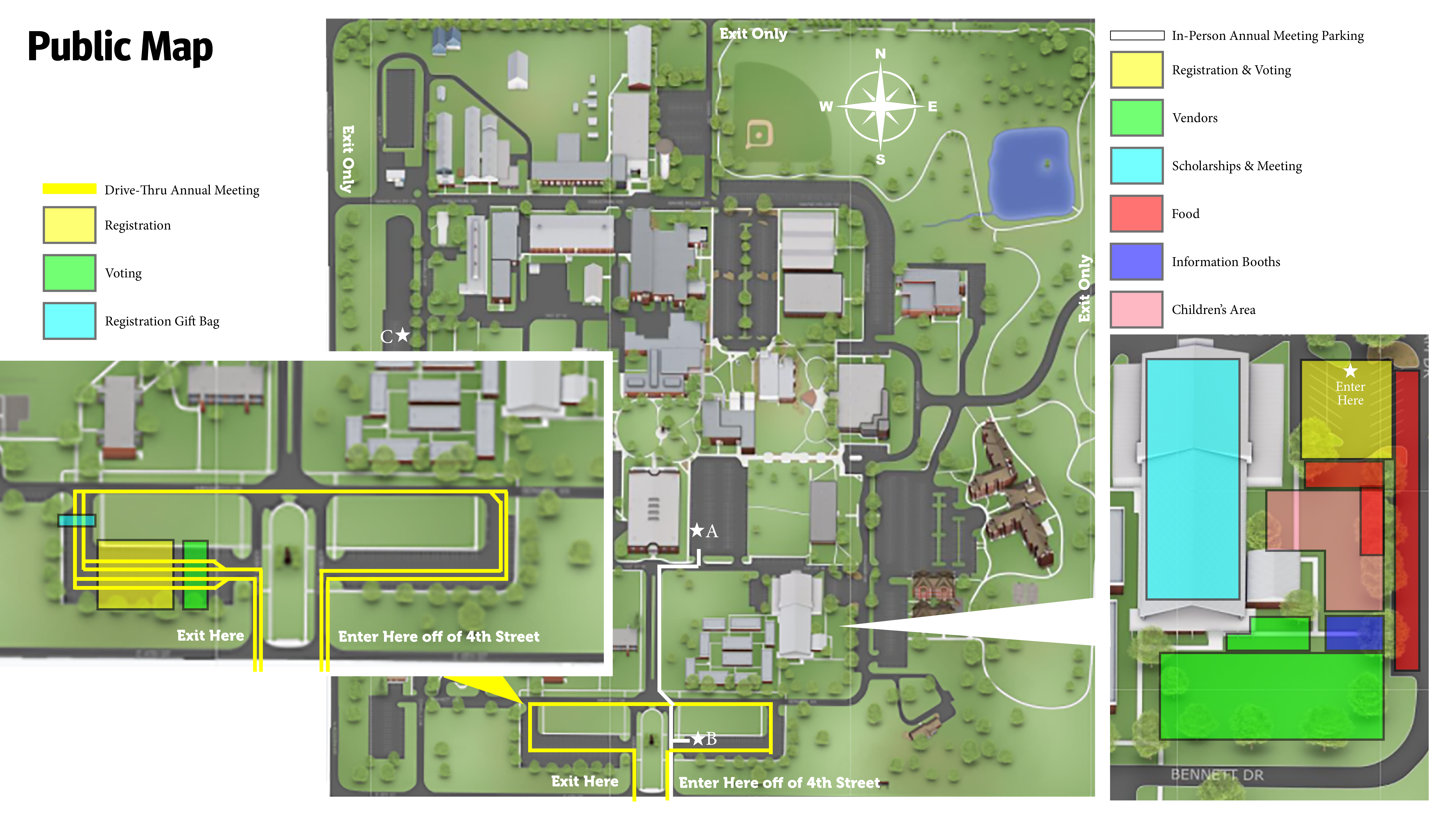 District 1
Larry Harvey - Incumbent 16 Years
East Central Board Vice President and incumbent candidate for District One, Larry Harvey is a rancher and retired teacher who has been a lifelong resident of Beggs, Oklahoma. Larry has also been involved in his community through service on the Fair Board, the Farm Bureau Board, the Beggs Masonic Lodge, and the Beggs Lions Club. He currently serves on the Oklahoma FFA Foundation Board and is an active member of the Crossroads Baptist Church in Beggs.
Larry attended Connor's State College and Oklahoma State University and then became a vocational agriculture teacher at Beggs High School. For six years of his teaching career, he also served in the Army Reserves. Larry retired after 34 years of teaching Beggs High School.
In addition to his 15 years of service on the East Central Board, Larry represents East Central on the Oklahoma Association of Electric Cooperatives Board of Trustees. Larry says his years of service have helped him gain valuable knowledge of the electric industry. He has also been involved in several of East Central's accomplishments over the years, including the ecoLINK fiber build-out.
Larry said his primary reason for seeking reelection is so he can continue to work with the board on providing reliable, affordable, and safe electricity to co-op members. He also feels that it is important for the co-op to focus on retaining and hiring qualified employees and providing them with the supplies and equipment needed to perform their jobs.
Larry said he would like to continue to see the ecoLINK project through to completion, and to help guide the co-op through upcoming challenges regarding renewable energies, electric vehicles, and electric reliability. Larry emphasized that he has the time, energy, and experience to devote to being a good board member for another term, and said he would appreciate the support of members who attend Annual Meeting and vote.
---
Mike Rice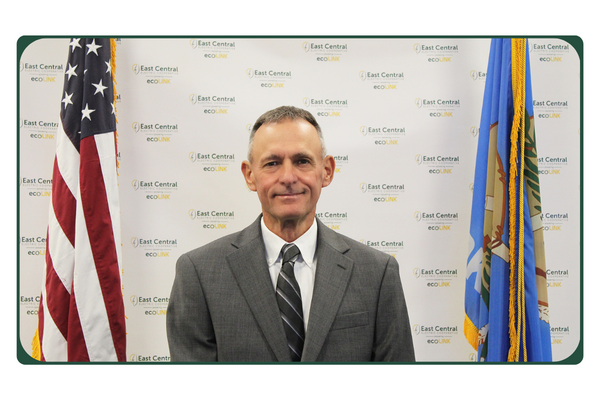 As a firefighter for 27 and a half years with the Okmulgee Fire Department, Mike Rice has worked side-by-side with East Central Electric linemen in emergency situations. Now, in retirement, Mike is seeking to maintain that connection to the co-op by serving on the co-op's Board of Trustees.
Mike has previously served on the staffing board for the Okmulgee Fire Department where he contributed to decisions regarding hiring and promotions. He also brings experience in budgeting and cost management from operating Rice Cattle Co. and Rice Oil Co.
Mike has been a lifelong resident of Beggs, Oklahoma, and a lifelong member of East Central Electric Cooperative. He said East Central tends to business and is a step ahead of other competitors in the utility industry.
Mike's vision for the future of the co-op is to create more reliable and sustainable services for all families. By making services more attainable for all families, the next generation will be a step ahead in many areas of life. Mike said East Central has made positive leaps and bounds in both electric and fiber optic services. In continuing efforts to service our members, Mike said, we will continue to be a step ahead of others in our service industry.
Mike said it would be an honor and a privilege to serve as trustee of East Central Electric Cooperative representing District One, and that he is ready and up for the challenge.
---
District 6
Jim Hall - Incumbent 8 Years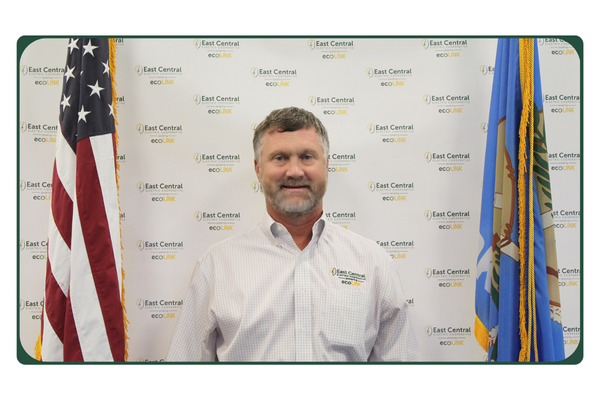 East Central Board Assistant Secretary-Treasurer and incumbent candidate for District Six, Jim Hall is a rancher and Farm Bureau Insurance Agent who has been a lifelong resident of Nuyaka, Oklahoma. Jim grew up on East Central lines and is raising his two teenagers on the same farm where he was raised.
Jim is the first East Central Board Member to receive a Director Gold Certification from the National Rural Electric Cooperative Association for completing an advanced series of educational trainings beyond the minimum required for Board membership. Jim said his experience on the board so far has taught him just how much effort it takes to be able to flip a switch and have the lights come on as expected.
Jim emphasized the importance the Board of Trustees places on providing members with safe, reliable, and affordable electricity, it that order. He said he was proud to serve with an organization that is focused on getting employees home safe and keeping the lights on, while also providing one of the lowest electric rates among Cooperatives in the state of Oklahoma.
With East Central's ecoLINK fiber project nearing completion ahead of schedule, Jim said, "Our members wanted it, and we responded." That is the same attitude he is taking with him as he considers what the future holds for East Central Electric Cooperative. "Long term, whatever our membership needs is what the co-op is going to be here for."
Because he is running uncontested this year, Jim said he is taking it as a sign that he has earned the trust of the co-op members in his area, and he strives to continue to live up to that. Still, he encouraged co-op members to attend the Annual Meeting and vote.
District 3
Max Shoemake - Incumbent 20 Years
East Central Board Member and incumbent candidate for District Three, Max Shoemake is a retired rancher and lifelong resident of Morris. He has been married to his wife Phyllis for 64 years and they share two children, four grandsons, four great-grandsons and one new great-granddaughter.
After Shoemake Diary was founded by his parents in 1942, Max was proud to keep it operating continuously for 60 years, while also raising beef cattle and a variety of crops. Max has also served on the rural water board, Morris School Board, and as a member of the Okmulgee County Cattlemen's Association. He continues to serve as a Deacon at Trinity Baptist Church.
Since joining the East Central Board in January, 2003, Max has been involved in several important milestones including the hiring of the current General Manager, increasing right-of-way efforts following the 2008 ice storm, construction of the new ECE headquarters in 2010, and the creation of our ecoLINK fiber project. During his time on the East Central Board, Max has also represented East Central on the boards of our power supplier Western Farmers Electric Cooperative, and our statewide organization, the Oklahoma Association of Electric Cooperatives.
While saying that it has been a pleasure to have been a part of what has been accomplished, Max said he would like to continue to share his experience and knowledge as the co-op tackles new challenges with solar power, electric vehicles, and energy services programs.
---
Adam Hamilton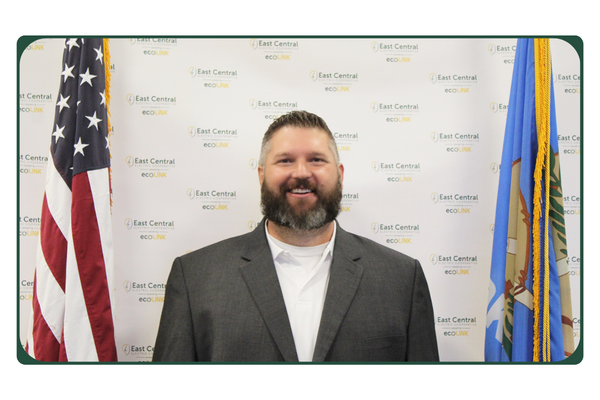 While generations of the Hamilton family have been deeply involved in the Beggs community, Adam Hamilton now calls Twin Hills home as he works as an Operations Manager for Aceco Valve.
Adam identifies himself, first and foremost, as a Christian, with involvement in his church and the Community of Okmulgee Area Christian Home Educators (COACHES). He is also proud to be a husband and father to six kids, two of which are foster children.
Adam is seeking election to the board of East Central as a way to have an impact in an organization he feels is vital to the community. As an operations manager, Adam said he has come to understand the ins and outs of a large organization and can bring valuable experience to the table from that perspective.
Adam said when he looks at East Central Electric Cooperative, he's happy with how the co-op has positioned itself as one of the best in the state. While he says the legacy and foundation of the co-op is strong, Adam hopes to join the board to build onto that legacy and continue to improve the co-op for future generations.
Adam encouraged every member of the co-op to come out to Annual Meeting and vote, because your voice needs to be heard as an owner of the co-op.
---
John Porter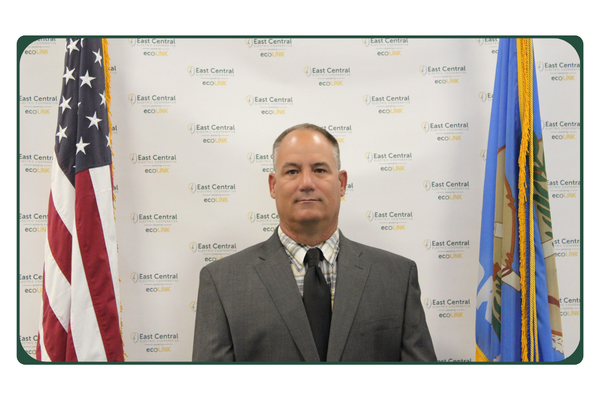 As a 4th generation steward of the Porter family farm, John Porter has been farming and ranching all his life and is a well-known member of the Morris community. Following in his father's footsteps, John retired last year as a Lieutenant with the Okmulgee Fire Department.
It's been said about John that when he's not working, he's working, lending a helping hand to neighbors, and serving on the Morris Volunteer Fire Department. He is also known for being a dedicated family man to his wife Jill and their blended family of four.
John said he is hoping to help the co-op in any way that he can. His vision for the future of the co-op is to keep the electric grid in good working condition by maintaining what exists and updating the system to meet the needs of the future. John also emphasized the need to ensure employees are equipped with everything they need to keep the co-op running smoothly.
John said he is looking forward to a new challenge that serving on the East Central board would bring and hopes that fellow co-op members turn out to Annual Meeting and exercise their right to vote.