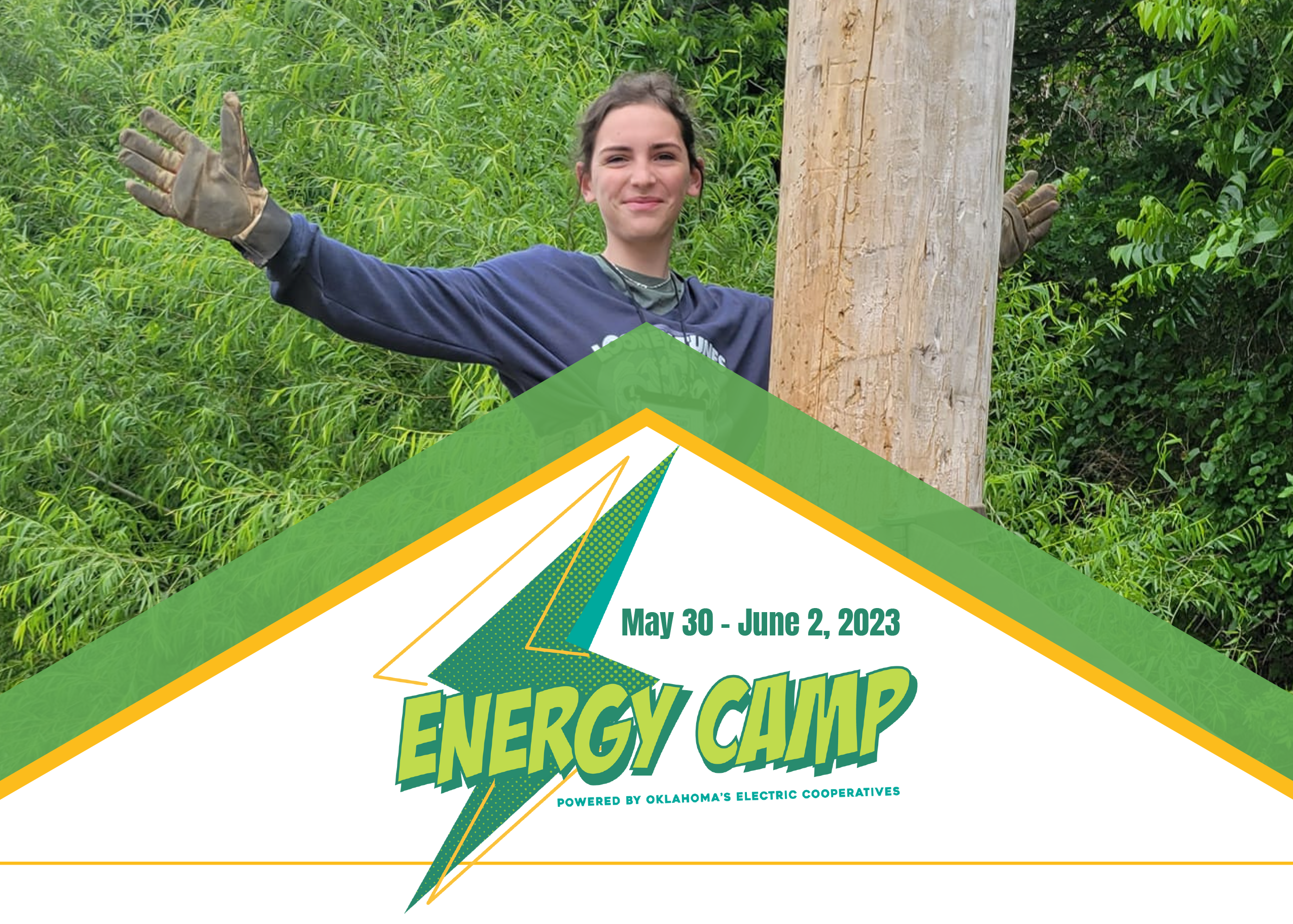 A four-day action-packed adventure for eighth-graders, Energy Camp helps develop leadership skills and promotes teamwork while teaching about cooperative enterprises, the rural electrification program and electrical safety. Each year, East Central Electric sponsors six students to the camp at Canyon Camp, near Hinton, Oklahoma. This year Energy Camp will take place May 30 – June 2, 2023, with a gathering of approximately 70 students from across the state.
While Energy Camp offers many traditional summer camp activities like swimming, hiking, basketball, and mini golf, teens also have the unique opportunity to climb a utility pole, ride in the basket of a bucket truck, watch a co-op crew at work, and create and run a co-op business.  They'll take home a new-found confidence and a host of new friends – like minded peers from all over Oklahoma.
Applications for Energy Camp 2023 are open now until March 1st. Winners will be announced April 3rd.
Questions? Contact Youth Programs Administrator Penny Kendrick at 918-365-1237.
---
2023 Energy Camp Application
Applications open now until March 1.  Winners will be announced April 3.
I would like to qualify for the 2023 Energy Camp. I am an 8th grader and I understand the material I submit in this contest becomes the property of East Central Electric Cooperative for use at its discretion. I agree to abide by the rules of the contest and the judges.
---
Contest Submission Guidelines
The Challenge: Create a Homemade Solar Oven
The mission is to design and build a solar oven to cook S'mores simply using a cardboard box and a few extra materials.
Once the oven is built, place the S'more and a thermometer in the box and close it. Place the box in direct sunlight. (Please use oven mitts when moving the lid or removing items from the solar oven once exposed to the sun.)
Please use the following guidelines:
Solar oven should not be larger than 16 in. by 16 in.
In 10 minutes, the temperature inside the box should increase by 15 degrees.
You may use any available materials to line the bottom and inside of the box.
You must design a way to cook 2 s'mores without the food touching the bottom of the oven directly.
You must cook the two s'mores at two different heights.
Document the following:
The starting temperature of your solar oven
Explain how you designed the solar oven and what materials you used
Record the oven temperature at 30 second intervals for 10 minutes and 30 seconds
Which height allows food to cook at a faster rate?
Did both s'mores melt?
What did you learn about this solar project?
You may submit your findings in a written report detailing your design and including pictures or you may create a 1-2 minute video about the project.
Eligibility:
Currently enrolled in eighth grade
Your school is located within ECE's service territory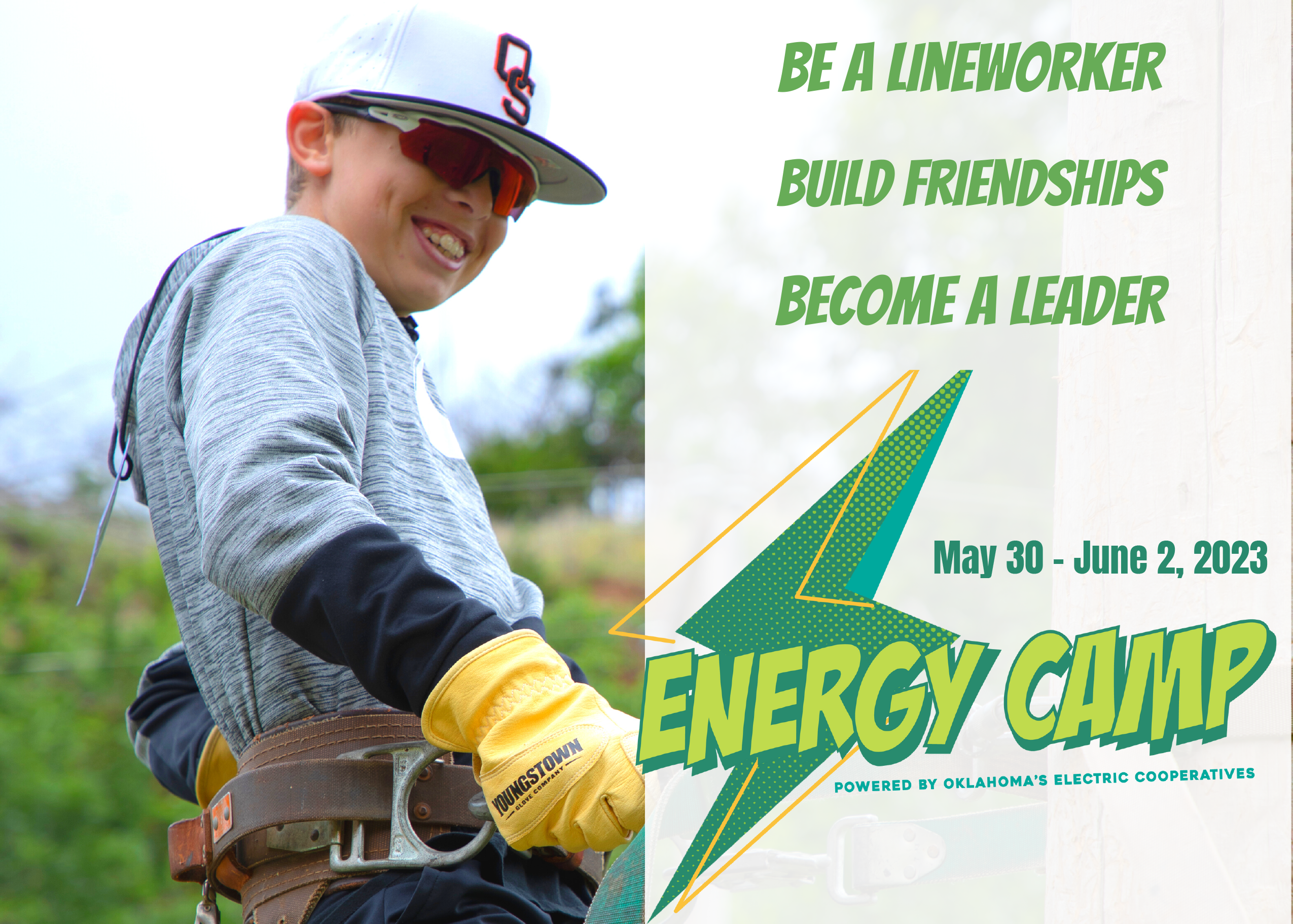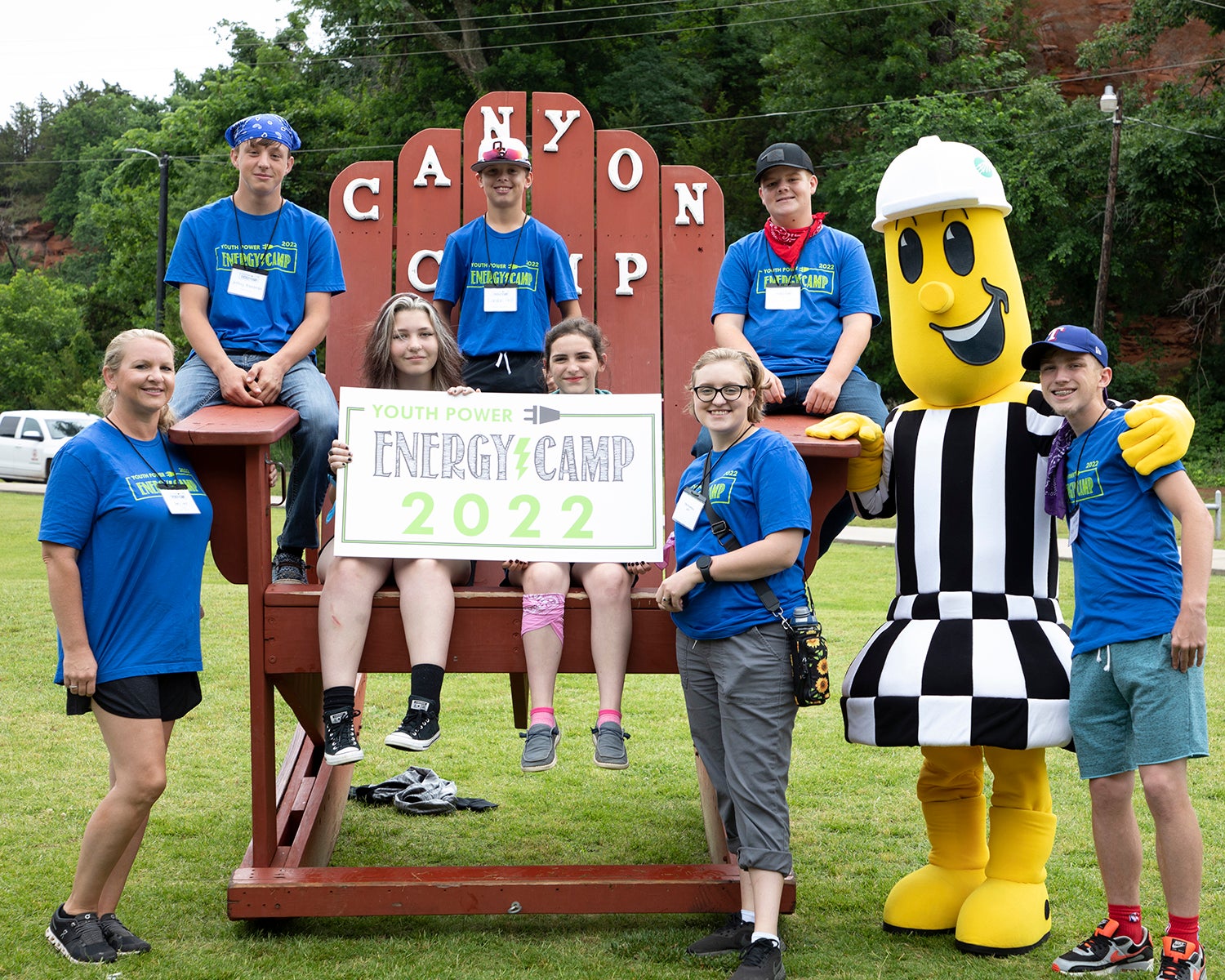 2022 Participant Testimonies
Thank you so much for letting me attend Energy Camp. I had so much fun and hope other kids will learn about this so they can experience this too. When I first came to Energy Camp I had no idea what a co-op was really. Now I know so much about them and that's all because of you! I appreciate it and I will remember it all my life.
 - Rachel Hembree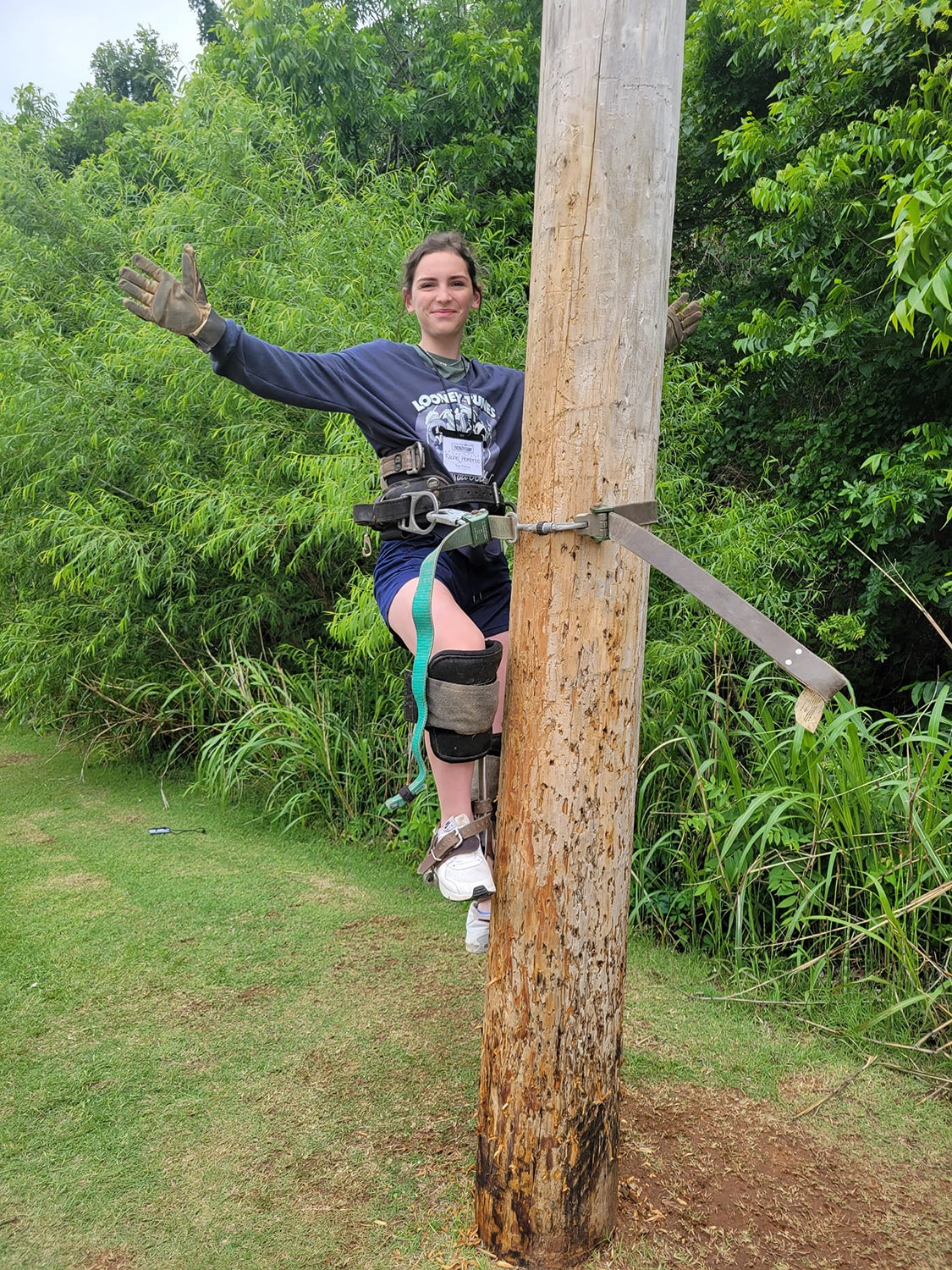 "This week has been fun, especially coming into this camp not knowing anyone and not knowing what to do. Energy Camp is awesome because of all the friends I made and just how friendly people are. Thank y'all for the opportunities to come here and just learn about energy and electric. Again thank you so much." 
- Landon Helt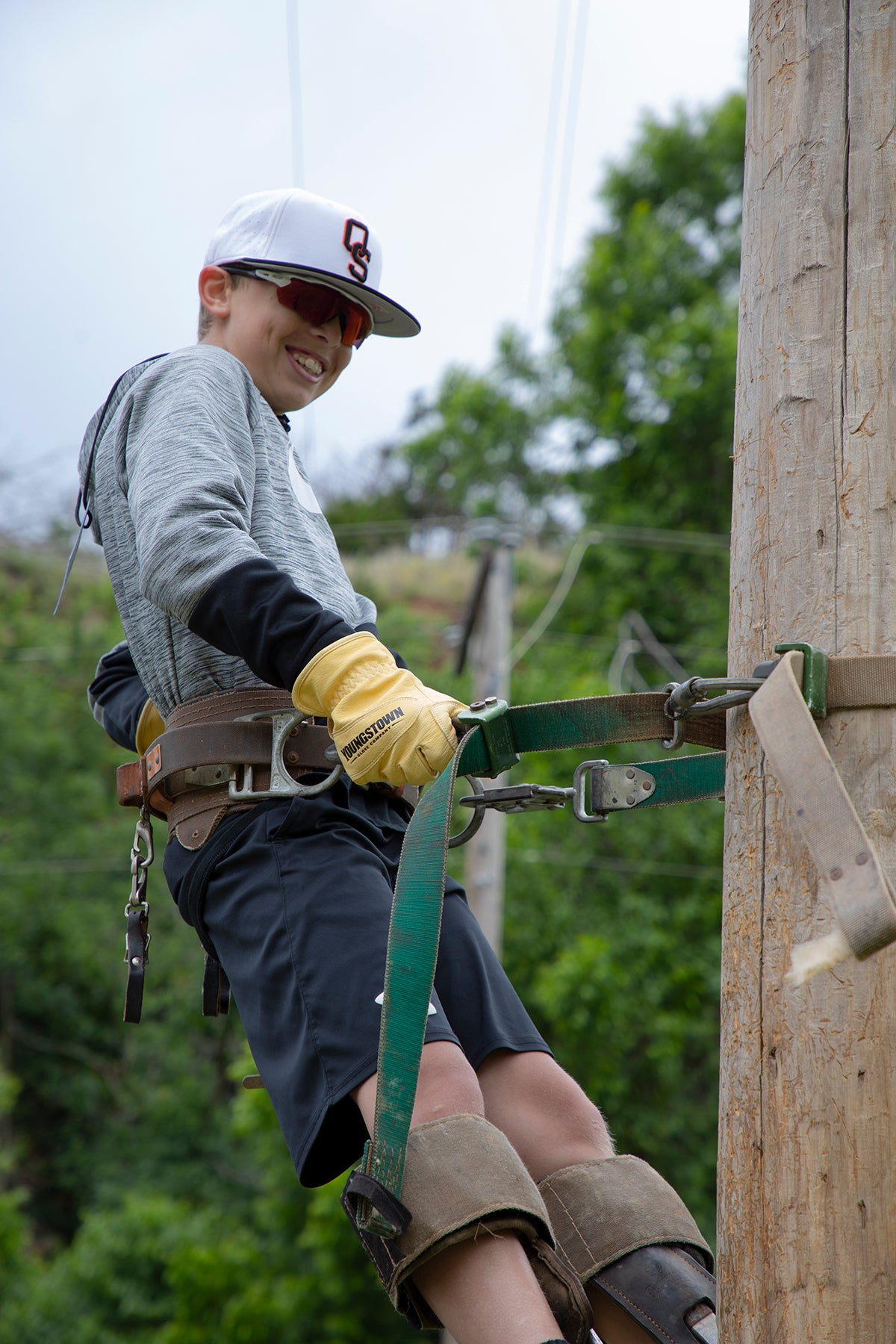 Energy Camp is awesome because you can meet so many new and cool people. This week has been amazing and I'll make sure to sign up for Youth Tour. Thanks again so much for this, I would recommend it to everyone.
- Blaine Crowe