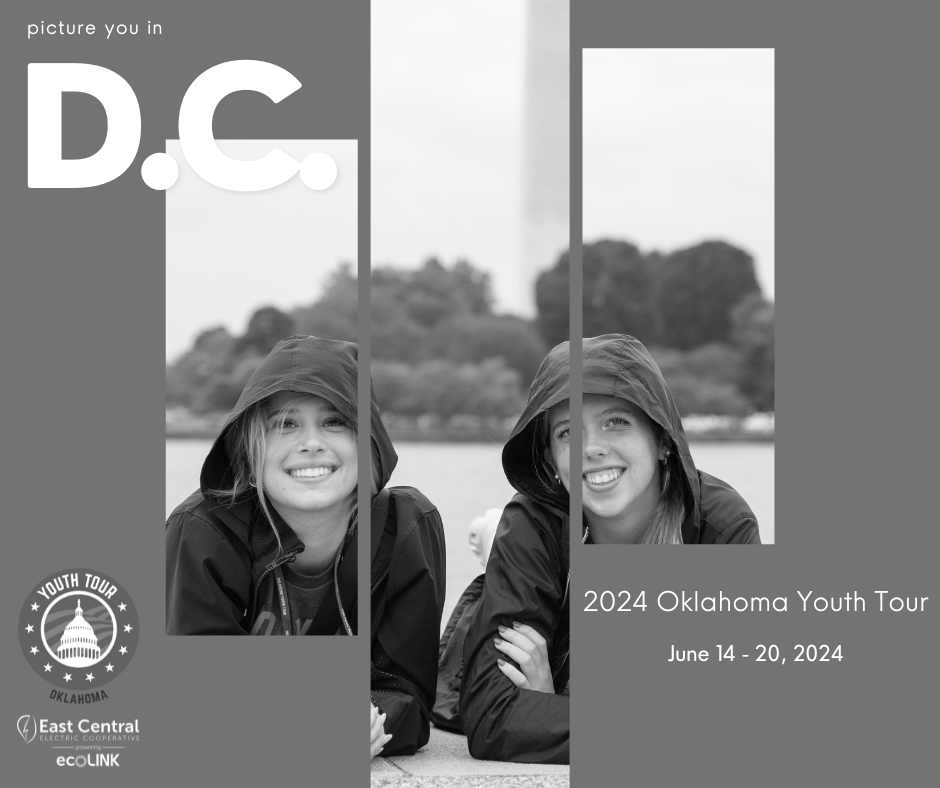 Youth Tour is an annual all-expense-paid trip to Washington D.C. that Oklahoma's Electric Cooperatives provide to 11th grade students in our service territories each year. This trip is an all-encompassing leadership experience allowing rural students the once-in-a-lifetime opportunity to walk the halls of Congress and speak with elected officials. Many past participants have reported back about life-changing experiences watching the changing of the guard at the Tomb of the Unknown Soldier and touching the names on the Vietnam Veterans Memorial Wall. 
Applications are open until March 1, 2024.
Questions? Contact Youth Programs Administrator Penny Kendrick at 918-365-1237.
---
---
2024 Youth Tour Applications
Application Deadline March 1. 
By completing this application, you are signaling your agreement to the following statement:
I would like to qualify for the 2024 Oklahoma Youth Tour. I am a high school junior and I attend school in the East Central Electric service area. I understand the material I submit in this contest becomes the property of the Oklahoma Association of Electric Cooperatives and East Central Oklahoma Electric Cooperative for use at their discretion. I agree to abide by the rules of the contest and the judges.
Important Dates for Applicants
Application Deadline March 1.
Top 10 Announced March 8.
Top 10 Interview March 14.
Applicants should be prepared to attend interview during school hours.
Winners Announced March 15.
---
Contest Submission Guidelines
The 2024 Oklahoma Youth Tour Application has two contest options:
Submit a video about The Cooperative Difference
Submit a professional letter to a local, state or federal elected official.
Cooperative Difference Video Criteria
Research and familiarize yourself with the distinctive qualities of cooperatives.
Record a 1-2 minute video about the "Cooperative Difference" - how are co-ops unique?
Please record your video horizontally if using a phone or tablet.
You will upload your video when completing the application. There is a 100 MB upload limit. If your video exceeds this upload limit, please upload the video to Vimeo or YouTube and email the link to pkendrick@ecoec.com.
Recommended resources for research:
Legislative Letter Criteria
Write a professional letter to a local, state or federal elected official about an issue that's important to you.
Be sure to include specific and appropriate content about your issue in a professional format.
High-performing submissions will address both a problem and possible solutions.
You will upload a copy of your letter when completing the application.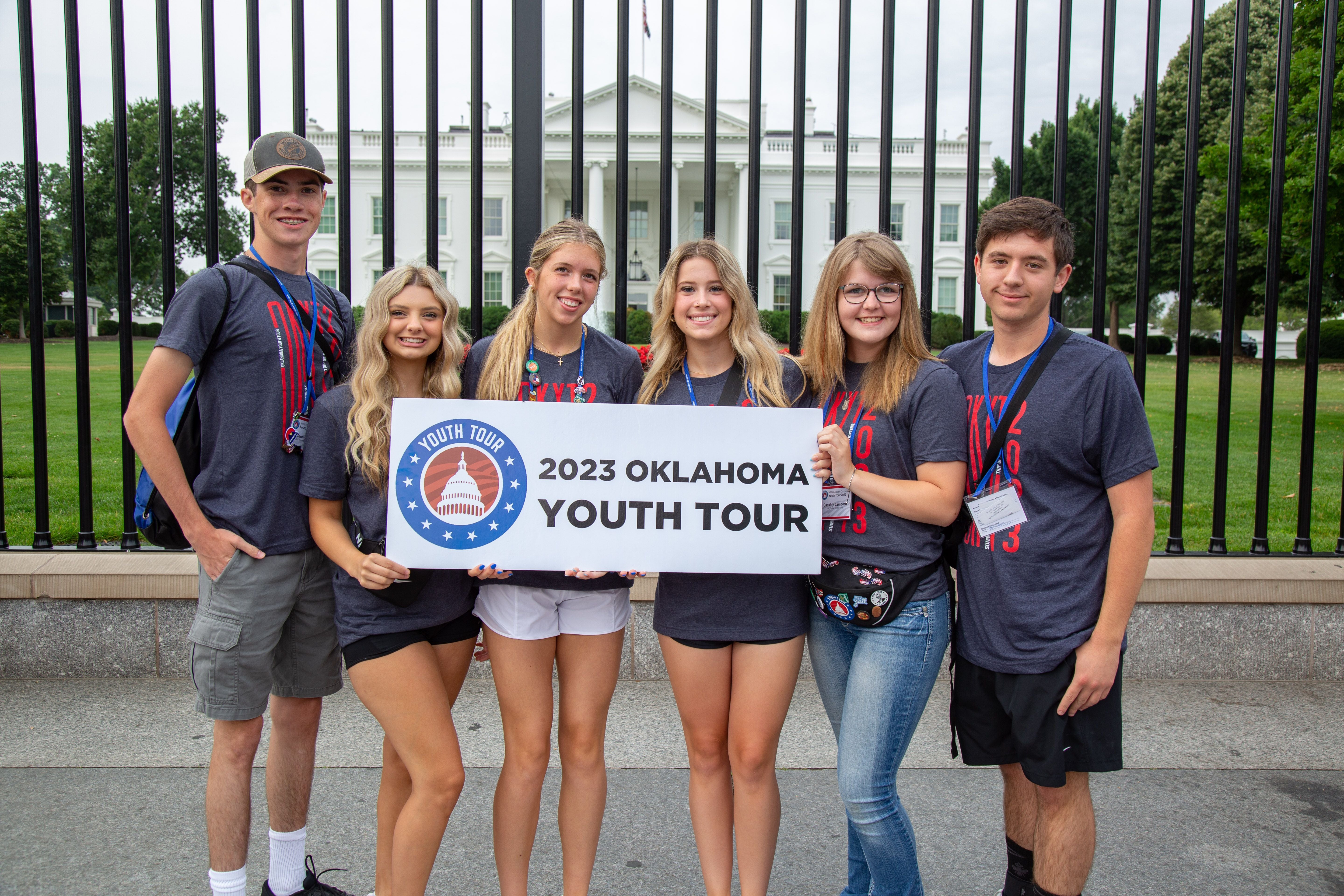 Past Participant Testimonies
Dear East Central Electric, I wanted to thank you for believing in me and sponsoring me! This trip has been so amazing and I have learned so much. Thank you for this opportunity!
- Haley Dennis, 2022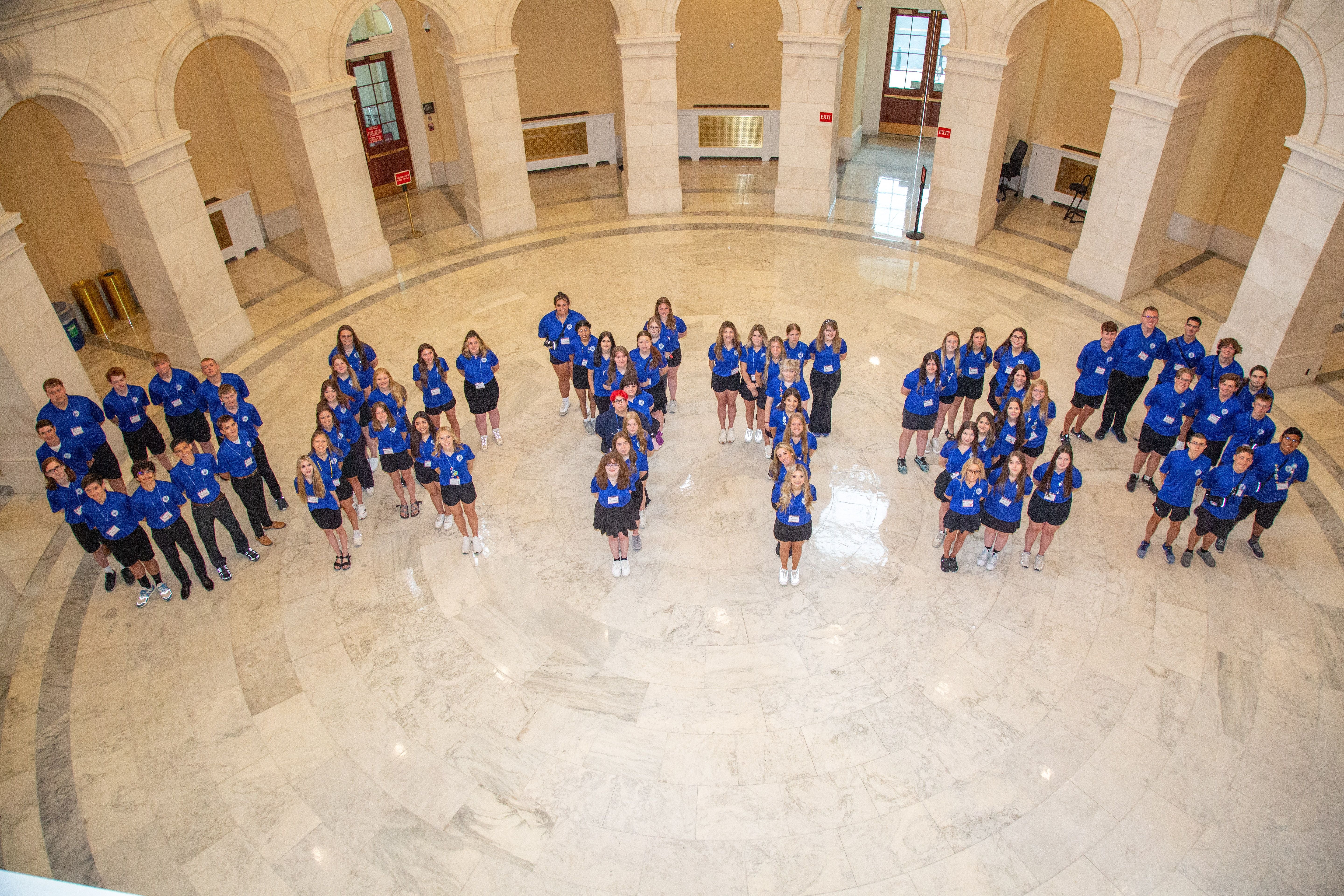 Thank you for such a life changing opportunity. There were so many memories made and I will be forever grateful. It was such an honor!
- Cassidy Fisher, 2022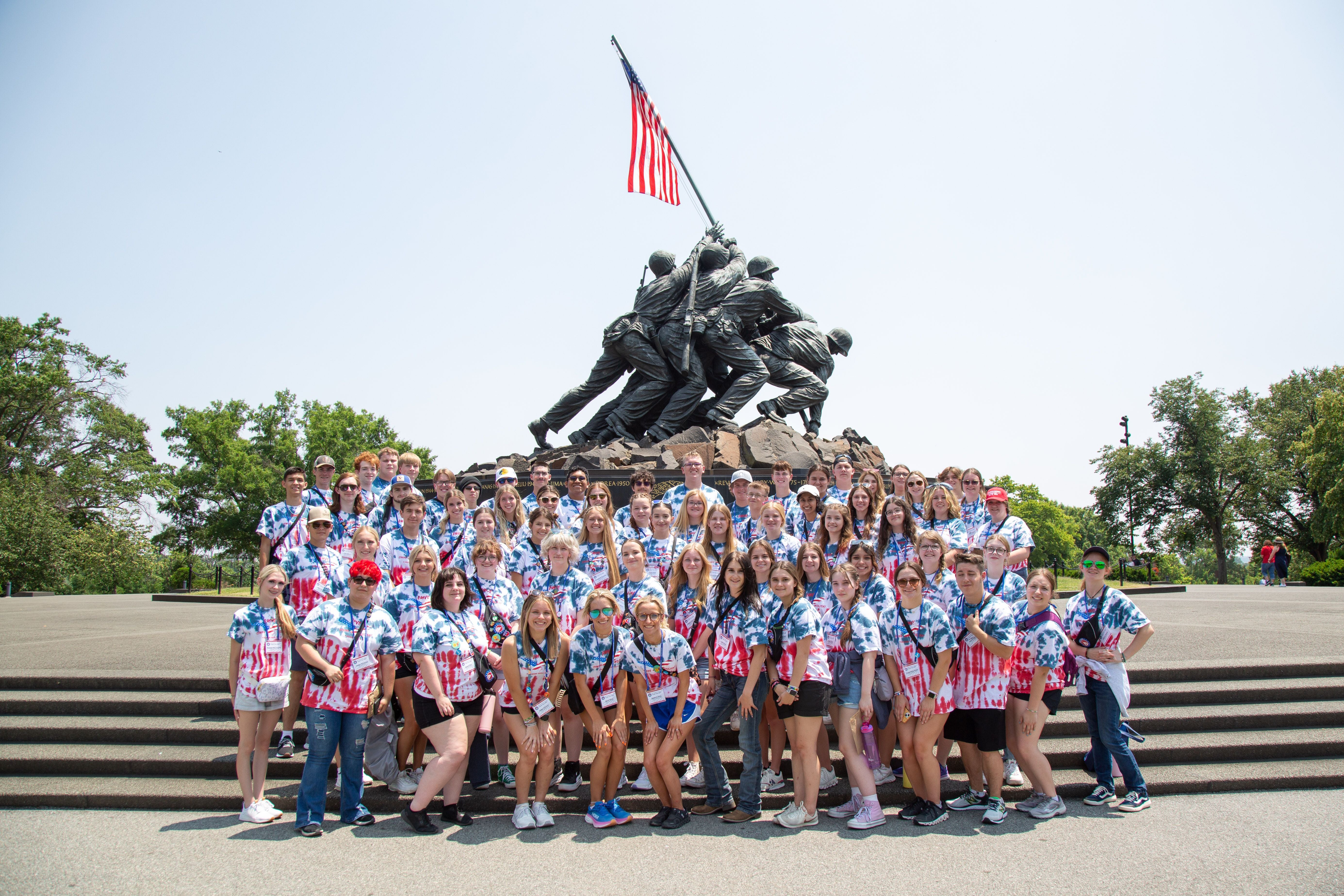 ---
Previous Winner Sample Entries
An example of a previous winner's contest entry.